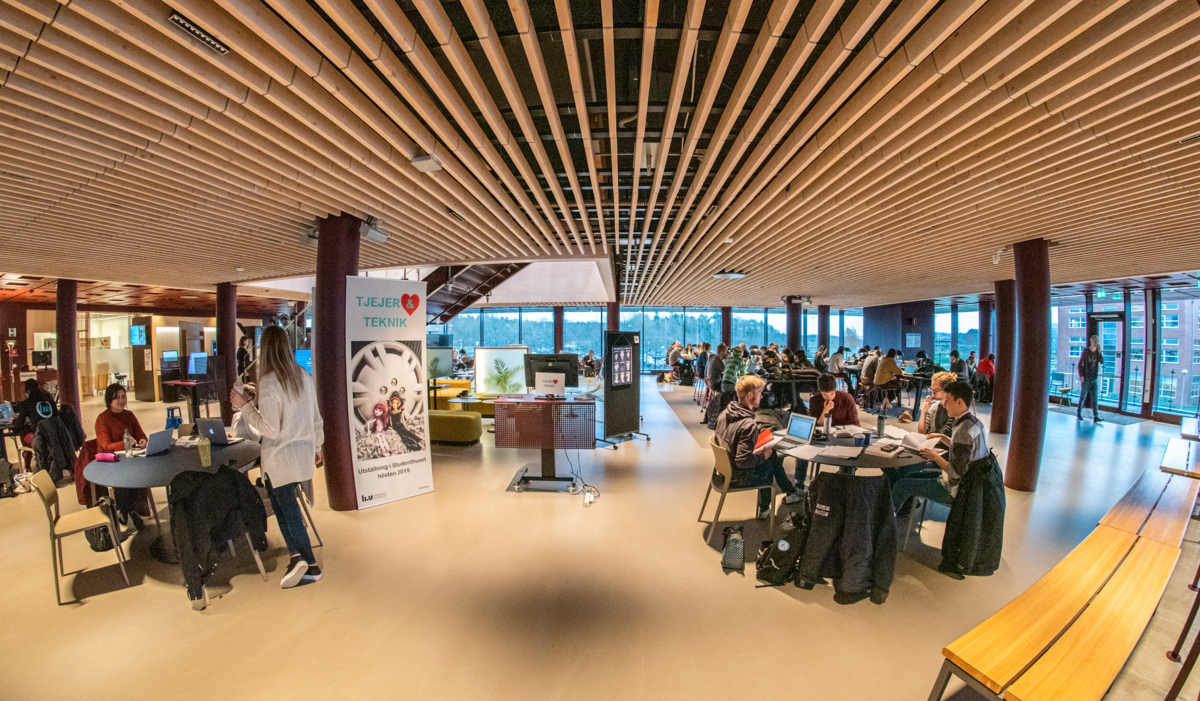 Jubilee offer
Invitation to thesis project add-on
Visual Sweden 5 year
The regional innovation initiative Visual Sweden became operational 15 March 2016, which means that we are now celebrating its five year anniversary.  We want to draw attention to this by addressing an offer to everyone who currently does a thesis project within our thematic area.
Offer
In light of Visual Sweden's purpose to stimulate, support and make visible innovation and development within our thematic area, we would like to draw attention to our anniversary by offering you who do a thesis project within or with a large element of visualization, visual communication, image analysis or computer vision the opportunity to compete in order to further develop the thesis for commercialization or other exploitation in the form of a summer job.
Criteria
The assessment of received contributions is made on the basis of the following criteria:
Relevance for the thematic area (as above)

Commercial potential or potential for other exploitation

Sustainability aspects (ecological, economic and social)

Uniqueness (innovation height and novelty).
Coordination with "Sommarmatchen"
The implementation is coordinated with introductions and coaching given by the incubator LEAD during the so-called "Sommarmatchen". The difference is that in our offer you work with an idea as a direct continuation of your thesis, while those who participate in "Sommarmatchen" work with researchers' ideas, without any previous work.
The origin of the idea
Just like when designing your thesis project, the idea can have different origins. You can participate in the competition with your thesis regardless of its origin and whether you want to develop it yourself or together with a company. 
Ownership of ideas
The ownership of ideas in dissertations may sometimes require a little further investigation. We do not want you to get caught up in this, but we help with such an investigation as part of the evaluation if necessary. It also means that you can be a winner even if others fully or partially own the idea.
Salary
A compensation of SEK 20,000 per person is paid for a work effort of 5 weeks during the summer of 2021. No one other than the person / persons who has done the current dissertation can participate. We have chosen not to limit ourselves to a certain number of winners, but want to let the quality of the entries received be governing.
Jury
The jury consists of Visual Sweden's process management. A member of the jury who for some reason can be considered disqualified regarding a proposal does not participate in the assessment of this.
Times
Completed template and competition form must be submitted no later than 14 April. The decision will be announced on 23 April.
More about Visual Sweden
Visual Sweden is an initiative based in Östergötland, focused on promoting innovation and growth in the field of visualization and image analysis, with applications in manufacturing industry, medicine and societal functions. Key players are the Östergötland Region, Linköping Municipality, Norrköping Municipality, Linköping University, a number of government institutions, plants and large companies such as SMHI, LFV, the Police, Siemens, SAAB and Toyota and around 70 specialized developing companies. 
Visual Sweden is formally run as a center formation at Linköping University and has been funded by Vinnova since 2016, through the Vinnväxt program.